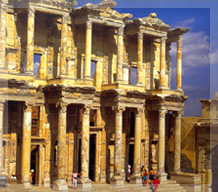 Dear Travellers,


Turkey has increasingly become one of the most popular tourist destinations for the luxury traveller. Although previously better known as a budget resort destination,

Turkey now has the infrastructure to cater to the premium end of the travel market. Turks are very hospitable people; we go out of our way to entertain people, throw parties and generally make them feel welcome in our country. Over the years we have entertained many friends and friends of friends who have fallen in love with both Turkey and the magical  city of Istanbul.

That's why decided to establish Private-Class to make the best of Turkey accessible to wider group of discerning and sophisticated travellers.
We also offer you luxury holidays and trips all over the world with emphasis on great places, great food and drink. You'll be treated in style as you experience outstanding sightseeing, fine dining and luxury accommodation.

Because your travels are tailor-made to suit your whims and fancies, we can offer greater degree flexibility than most travel agencies.

I hope you will take advantage of our unrivalled experience and connections to help you plan and enjoy a truly magical holiday.
Ömer Karacan